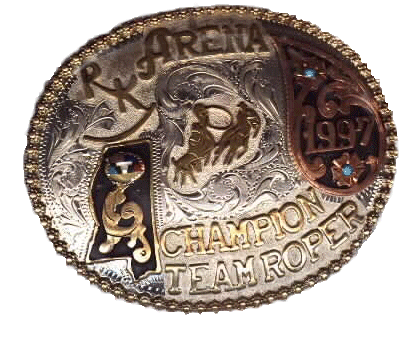 Well, I'm well over due
So I'm heading out of town.
Lord, help me make it to this one-horse rodeo town.
I need to make the show 'fore the sun goes down,
Lord, you know I have the hammer down
Hoping to make that final round.. cause
Dunny is good and Dunny is sound.
I swing my rope 'round and 'round
As I hear Dunny's hooves pound the ground
Trying to make up for lost ground.
We rope 'em fast,
We rope 'em clean.
Everyone says we're the Best they've ever seen!
Oh Lord, you know we're only trying to live our dream
Trying to make it on the Rodeo scene,
And Lord, Thanks for giving me that Gold Buckle Dream.

A Little bit about this cowboy.
I am Will Sutherland and I guess Teamroping is my life. Sure there are other things in this world I love. My horses..they go by the names of Sizz and Four..(as in four seconds).I am Mississippi born and bred. Working on an animal science degree in college. Plans for the future? Swingin this rope and working in the great outdoors. Chris Ledoux is my main cowboy...along with George, of course. If you come looking for me I'll be in the arena working hard to win that Gold Buckle Dream.....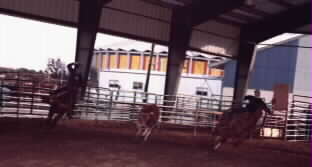 This is a picture taken in Jackson, Mississippi at the old Multipurpose building. I was heading that day...and my old friend, Robby Brown, was heeling. I can catch both ends and feel pretty comfortable doing either.

I ride in the arena to make my stand
Lord
Knows I am a Rodeo Man.
I drive all night in the pouring rain
Hoping to make it to the Hall of Fame
Lord
Knows I am a Rodeo Man.
I go to Fort Worth and San Antone
All the big ones that are well known.
I ride my horse so proud and true. Thanks
Lord
You know I'm a Rodeo Man.
I swing my rope so straight and true
Hoping my heeler will catch his end too.
We are clean at the line
The feeling is Grand!
Thanks
Lord
For making me a Rodeo Man!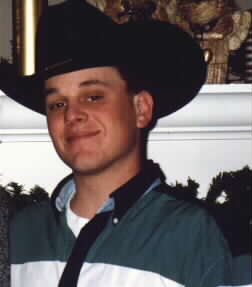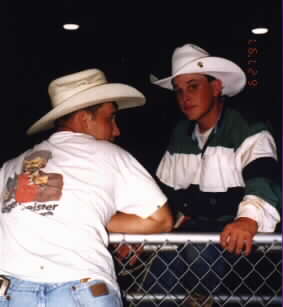 Booger and Me...waiting for our numbers to be called. This is what Teamroping is all about.

A Cowboy's Music
Strait Connections...The George site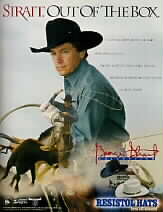 Chris Ledoux Site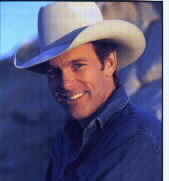 Sutherland's Links
RODEO COMPANIONS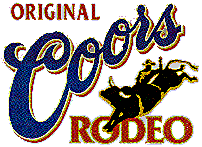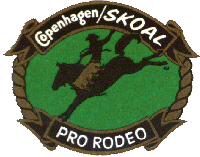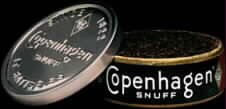 COOL LINK TO A COPENHAGEN SITE


"MY CHOICE"
All poems on this page were written by this old Cowboy and are my property...Partners!!
This website was made by Netscape Navigator Gold

Comments or suggestions? E-mail me at
Roper21@yahoo.com
Please sign my guestbook 'for you leave